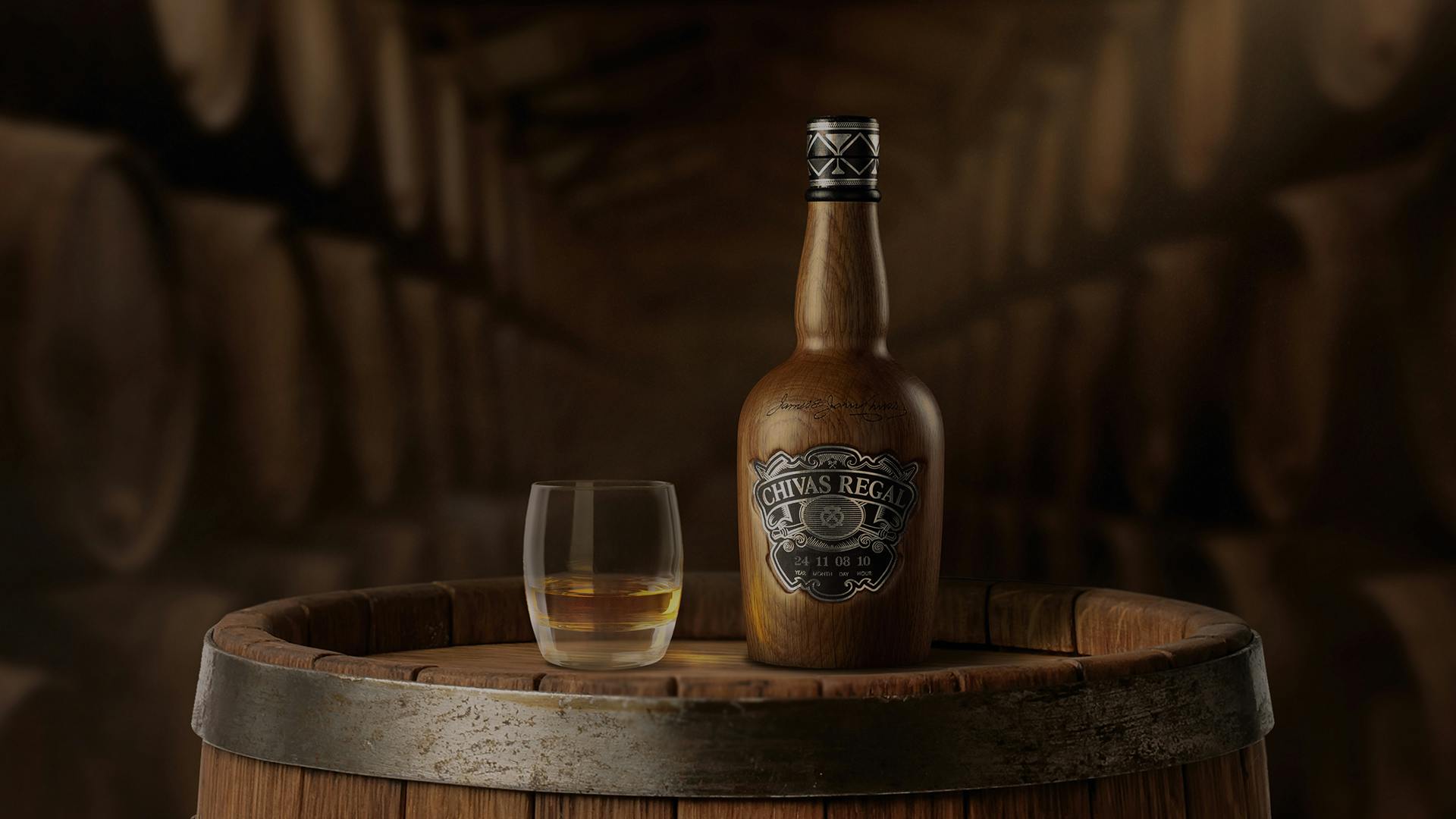 Chivas Regal

We collaborated with Chivas Regal to create their first-ever oak bottle so true, whiskey lovers can enjoy a uniquely aged whiskey like never before.

Whiskey is aged inside an oak cask and Chivas Regal, one of the world's greatest whiskeys, gave their consumers the opportunity to decide the aging of their whiskey with a limited edition timed oak bottle. We wanted whiskey lovers to celebrate success with a unique whiskey blend
True whiskey lovers enjoy their favorite spirit in a deep, meaningful way. They appreciate aspects other consumers may not, like depth, aroma, body, and aftertaste. They know an older, wiser, and smoother whiskey goes far beyond a young one. They not only drink it, they savor it and make a whole experience out of enjoying a good scotch. We faced the challenge of providing these avid connoisseurs with a blend that could be uniquely theirs by giving them full control of the aging of this exceptional blend.
We created the first oak-made bottle with a smart label that lets consumers decide the aging of their Chivas Regal
We designed a special edition Chivas Regal oak bottle that allows whiskey to age for an indefinite period of time, right until its owner decides it's time to open it. Using a smart label, the user is able to tell at any given moment exactly how long the whiskey has been aged. When they're ready to open it, the timer stops thanks to a sensor placed on the lid, giving consumers the chance to enjoy a one-of-a-kind whiskey aged on their own terms.