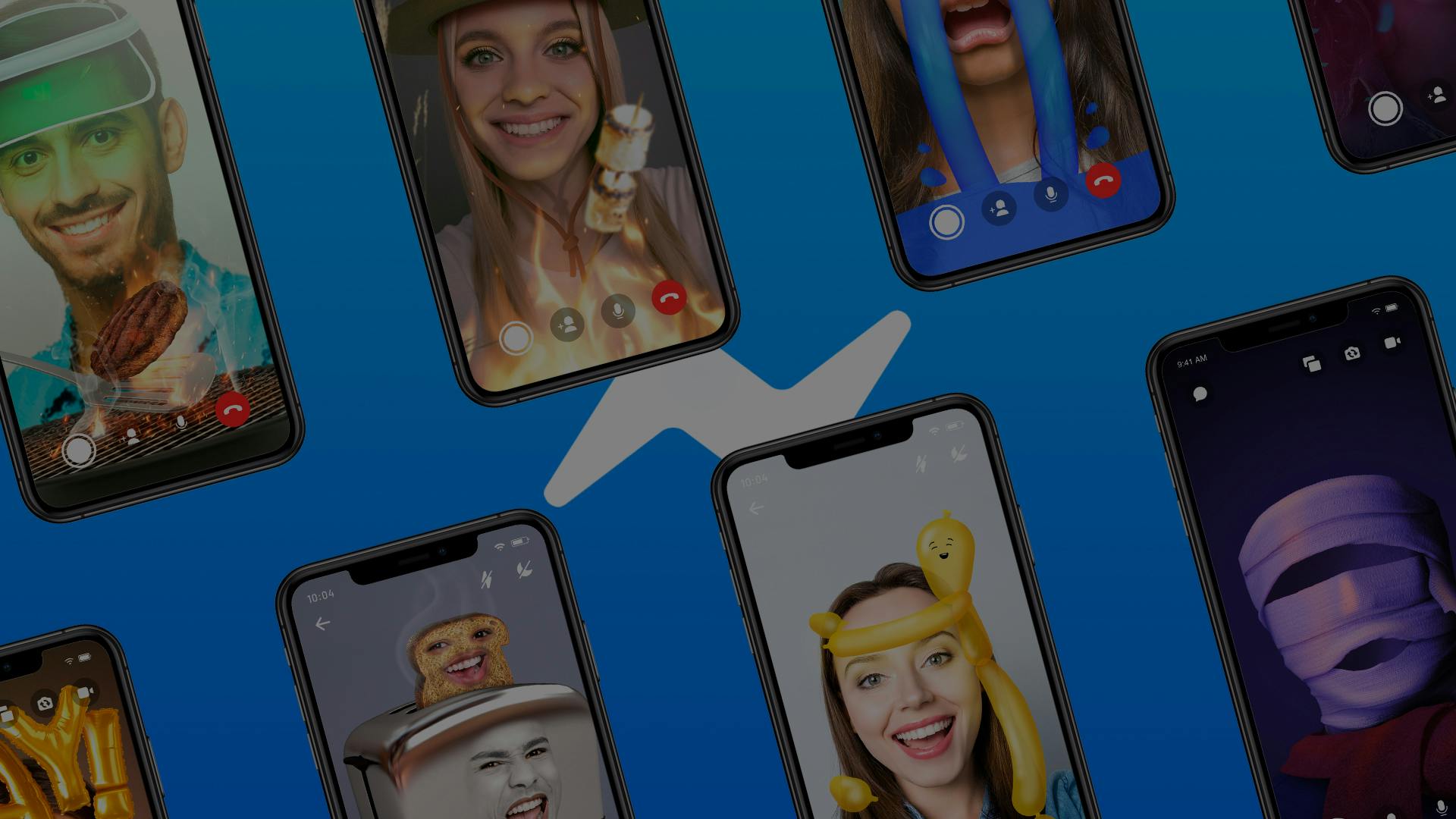 Messenger
AR Filters

Filters that enhance video calls.

Visual concepts that entertain users, without hindering the call. Easy-to-navigate filters that use intuitive triggers.

Filters that add value and fun to each video call experience
These filters work by generating scenes around the user and/or by adding elements that interact with facial expressions. They tell a simple and visually fun story that enhances user experiences on Messenger calls.
The idea was to create a balloon friend that was attached to the user's head. Our team focused on specific aspects like texture and sound to make the experience as realistic as possible. We made the ballon's expressions friendly and fun using carefully crafted details.
This filter is meant to be fun and experimental. It featured a double interaction with the user's face. It first appears on the metal part of the toaster and then on the toast. We made the metal texture super realistic, so that the reflections respond to the user's movements.
This was one of the best-performing filters on the platform and was among the most used Messenger filters for a long time. Its success lies in the simplicity of the idea and the comedic aspect of the character. The challenge was to reshape the user's face in a funny, but organic way that adapted to the cartoon, without losing characteristic facial features.
This filter revolves around the idea of going camping together. You can see fire particles appear from the bottom of the screen, mimicking a campfire. Our team made a meticulous effort to make the hats and glasses look as realistic as possible. The 2D assets that were placed in front of the user, like the cup of hot chocolate and the marshmallows on the stick, were given a realistic treatment that created a 3D effect. 
We worked with 2D assets that were polished to make them look as 3D as possible. Those assets rotated with an aesthetic treatment of lights and shadows that created the illusion of depth. Lots of details were added to the reflection of the cap that was placed on the user's face, as well as the fire reflections that came out of their mouth.