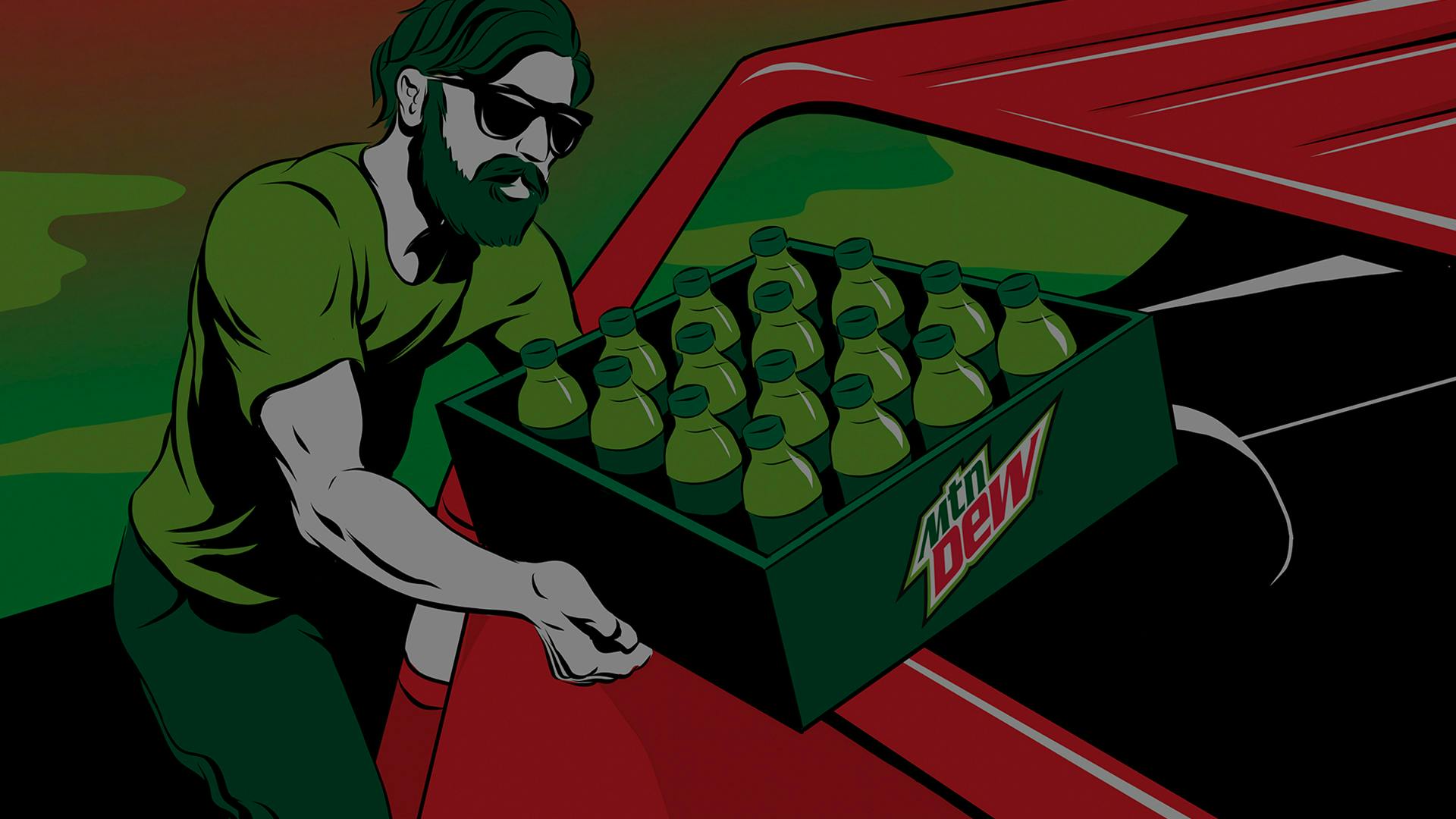 Mountain Dew

Cel animation for the Kentucky Bottled campaign

By exploring the fluidity of cel animation, we managed to convey the energy of Mountain Dew by showing postcards of the city where the drink was born.

Combining 2D and 3D in order to create the perfect cel animation to tell Mountain Dew's story
We worked on a script that was later refined through the different stages of animation: storyboard, animatics, transitions between boards, first pass in pencil-marking keyframes, illustration, line polishing, coloring, finishing, and final rendering. 3D animation was implemented in some of the scenes to create, animate, and then trace the visuals by hand to achieve the final look with cel animation.