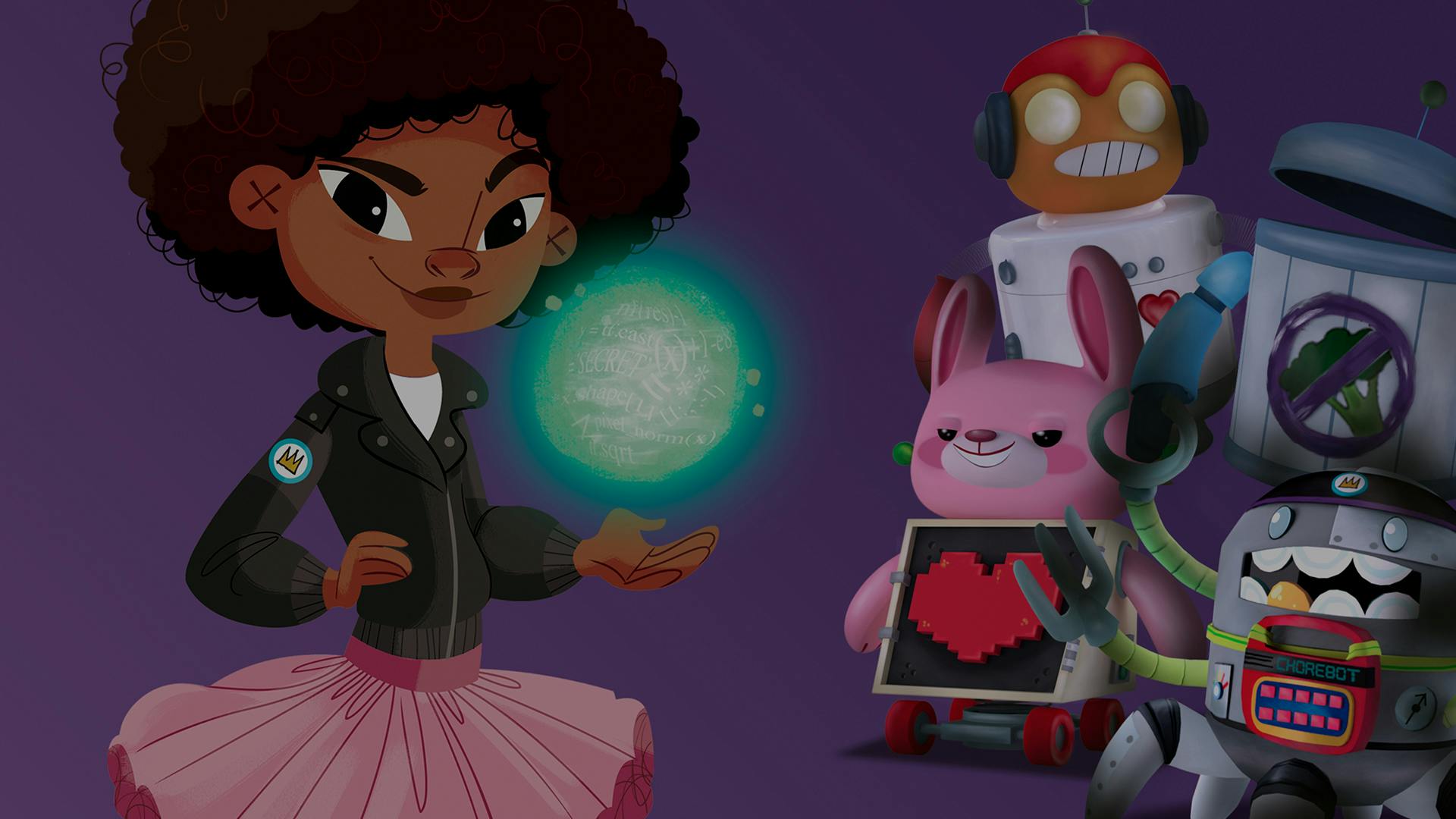 Rox's Secret Code

By mixing Augmented Reality and literature, we brought a robot to life and created a uniquely multimodal educational experience meant to help girls learn how to code.

We helped girls embrace their geekiness with a picture book that activated a small AR robot they could learn to code and control through a fun, intuitive, and easy-to-use native app.

How can we empower girls to enter the coding world using AR technology?
Kids are naturally playful and curious; they're equally eager to learn new things and love to be challenged with fun, new games. Recent generations of parents are challenging gender roles through house chores and play. However, the gender gap in the coding world is still quite wide, with the majority of programmers being men. Elisa's Secret Code was created to inspire and empower girls to start coding through a fun learning experience that combined the story of a relatable girl in a picture book, a native gaming app, and augmented reality.
Control the robot by coding it in an app and see it come to life in AR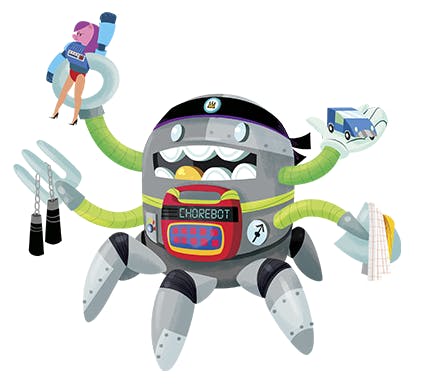 Elisa's Secret Code is a picture book for those who are curious about robots and geeky things. It tells the story of a girl who didn't want to clean her room, so she created a robot to do it for her. In order to make it even more interesting, we developed a native gaming app to bring the story to life. Readers could scan the book using the app and create their own customized robots. They could control them using buttons with different code lines and see them come to life in Augmented Reality, place them wherever they wanted, and make them do a set of different actions.
We developed a fun, innovative way for girls to learn how to code using AR
Girls from all backgrounds could celebrate their geekiness and imagine a world uniquely shaped in "their" image. With Secret Code, we challenged the status quo in a fearless and innovative way, letting girls truly see what they are capable of being and doing.